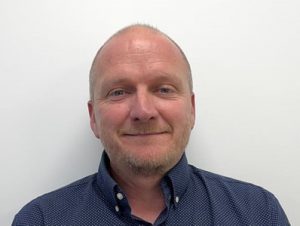 Welcome to Ian. Many of our clients who have joined us from E-mpower.IT will know Ian. He's supported clients on almost everything and he now can provide his expertise to even more businesses.
Ian shares more about his role and what's next, as well as sharing an insight into family life and keeping fit!
1. Tell us about your role
In my role at E-mpower.IT, I wore many hats and helped customers with almost anything – from quoting, purchasing, sales to support, account reviews. Combining forces with Wessex IT, we are now able to take advantage of the systems in place and I am slowly taking on a more focused team leader role. This doesn't mean I have stopped helping customers with all the things above just yet!
No two days are the same. I do a variety of roles and I'm managing the seamless integration of services and aspects of the business into the new structure.
2. What does integration of services mean for clients?
For continuity, we are running a service pod for Empower.IT clients with the same engineers who know the businesses really well. We are able to dip into knowledge and expertise across the business and maintain the level of personal service as we grow. This model works for all Wessex IT clients and enables us to act as an extension to IT teams, with the full backing and resources that a larger business has.
3. What's next?
Personally, my role will be moving towards account management, concentrating on reviewing client set ups to ensure they have the right systems, are keeping up with the latest advancements in technology etc. I'll be able to spend more time working closely with and meeting clients.
As a company, we are stronger. We have extra resource and capability to offer additional services. We're now looking to the future, refining our service model to continue providing a personal service and supporting clients with everything from replacement laptops through to a completely hosted solution for web applications.
4. What do you like to do outside work?
I spend my time with my family. I have two daughters and my eldest has just finished her GCSEs – so I am now fully versed on the stress levels of exams! We also have two cats and a couple of chickens to keep us busy. When I have spare time, I take my electric mountain bike out on the South Downs which is a good way to keep fit.