Expert IT support and outstanding service is at the core of what we do for over 150 business, charity and non-profit clients. These managed-IT clients have the freedom to build their business' knowing that day-to-day management, support and security are being taken care of by a team of IT professionals.
Whether as a fully outsourced solution or complimenting your internal team; our comprehensive, fixed-cost Support Agreements provide help, guidance and oversight from our best ever team.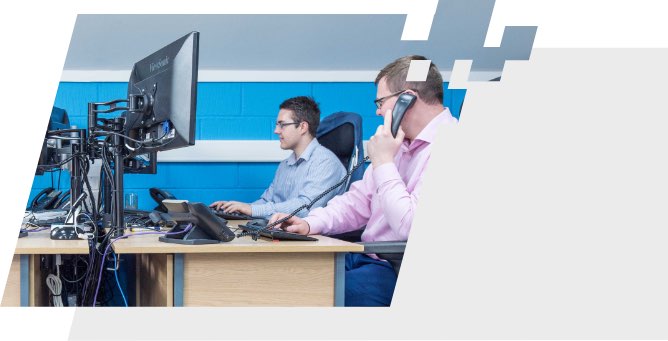 To discuss any of our services please call and speak to a member of our friendly team on 01403 29 29 30 or head over to our contact page.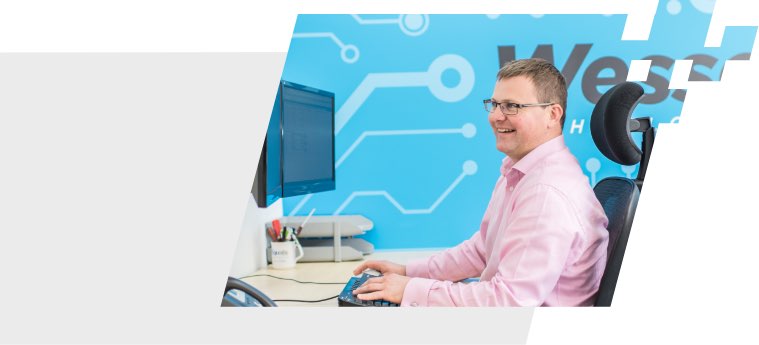 How easy is it to switch?
If you're thinking about switching, it's true that IT can get complicated – but it's nothing we haven't seen before. Even with no documentation we can still quickly bring order to chaos and get a handle on problems. We have a fantastic array of skills and expertise within the team and there's not much we won't take on.
It all starts with a free assessment with your dedicated account manager (click here to book a call online). There's no hard sell, we won't pester you – we're not like that.  You can see what our clients have to say about us  and even speak to other clients in your industry as well – just let us know.
Based at our Cowfold office in West Sussex we have a fully staffed IT Service Desk headed up by our fantastic Service Desk Team leads Josh and Ean.
Service is provided by phone or email (its up to you!) and everything is tracked in our system so nothing gets missed. If it makes sense to attend to something in person we will; and have several company vehicles standing by.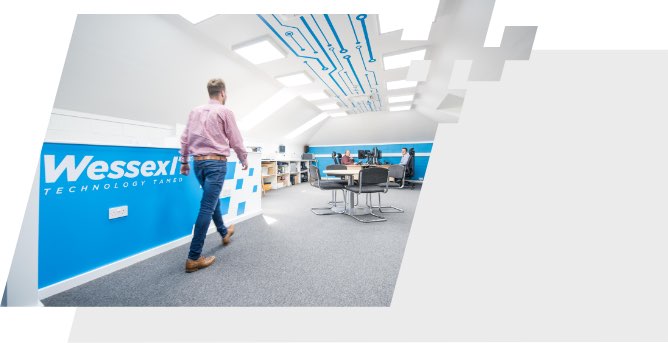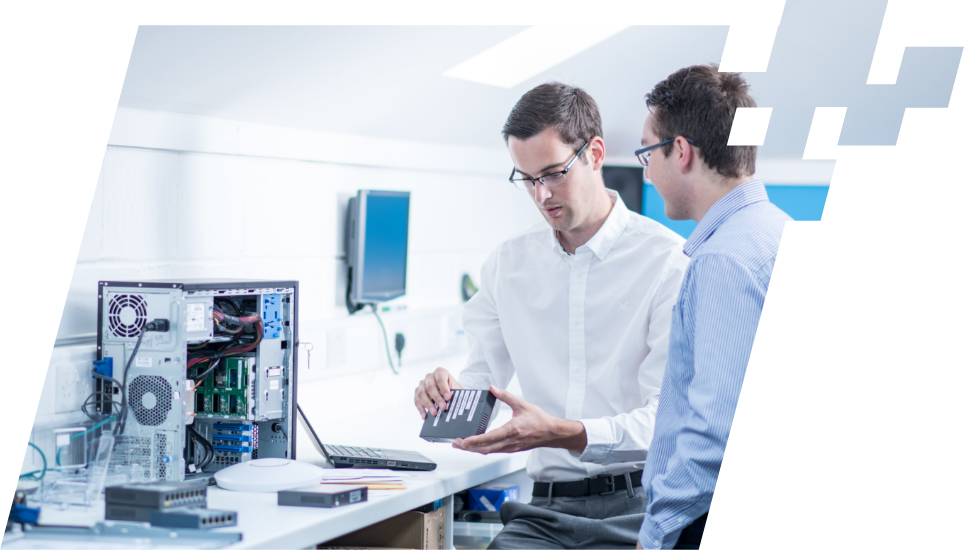 The process starts with choosing a handover date. From there we'll start our comprehensive client induction process refined and updated over the last 15 years. Starting our IT journey with the right foundations is key, and that's why we spend so much time at the beginning to get things right.
When the day comes, we'll be with you on site at your office(s) and we'll get started by building and validating documentation about your infrastructure. If your incumbent provider has provided a handover, we'll also go through this with them as well. After that comes a security audit, backup audit and we begin monitoring things like your broadband. Throughout the day we'll also be deploying our remote management software and Support Tags (discrete stickers) to allow us to easily identify and remote control your machine when you need us.
At the end of the process is a sit-down review with your account manager to discuss the results.
No clock-watching or block hour contracts here
Relax knowing we'll be there if
you need us
We patch over 100 applications every week for our clients
Our Service Desk opens 08:00 to 18:00
on UK working days and 24/7 for emergencies
Ongoing advice, guidance and recommendations
Hundreds of performance, health,
network and security events monitored round-the-clock
Best practice and a range of complementary services
Full support and management of your Office 365 tenant
Timely and consistent provisioning for new starters and leavers
As a contract client you join the
front of the queue
Cloud-based network security
service from Cisco included at
no extra charge
Small enough to care, big enough
to deliver
Manage tickets, projects
and invoices
Manual "if-all-else fails" backup
system checks
Ensure licensing compliance and help with Microsoft SAM audits
Get an up-to-date detailed asset list whenever you need it
We work directly with your other suppliers and don't play the "blame game"
We track software and warranty
renewals so you don't have to
Review and guidance surrounding
3rd party PCI and vulnerability
scan reports
In depth review of any 3rd party
test reports to provide actionable solutions
In-house support for MacOS and major Linux distributions like RedHat, Ubuntu, Debian and CentOS.
It's all about commitment. With our Support Agreements we commit to manage a client's IT like it's our own. We take responsibility.
We endeavour to not only get you working but to fix the root cause
To discuss any of our services please call and speak to a member of our friendly team on 01403 29 29 30 or head over to our contact page.