We make sure you're ready for business
Setting up, maintaining and ensuring your infrastructure is in tip top condition is what we do best. Here's how: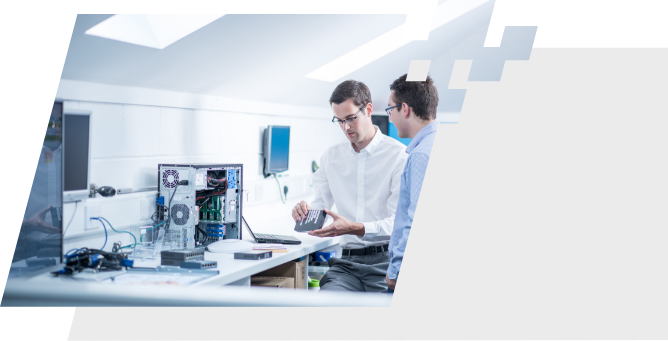 Remote working
To compete in today's labour market and to get the most out of our teams they need to be able to work remotely sometimes.
Having a reliable and secure remote access solution is a must. It's also great for business continuity planning such as global health emergencies (e.g. COVID-19), when we get snow or when an employee can't get to the office for whatever reason. Combined with our cloud services like Cloud Voice (our cloud-based VoIP phone system) or Microsoft Teams staff can often work from home just as well as in the office – sometimes better!
Security
Undoubtedly the hottest topic since cloud; IT security is a top priority for our clients. Along with a focus on best practice it's baked into everything we do.
We build on traditional, best-of-breed security measures like anti-virus and add on layers of extra defence. These include measures such as two-factor authentication (2FA), Unified Threat Management (UTM) firewalls, Security Awareness Training (SAT), phishing simulation, advanced email filtering and DNS protection (included free with Support Agreements). Integrated monitoring means we can respond to security events in real-time. Bullet-proof business continuity provisions then round off a client's protection – we use some of the best software in the industry.
Business continuity
Understanding our clients' risk appetite and sensitivity to downtime guides our value-led approach to engineering solutions and the safeguards we put in place to protect them.
With expertise in high-availability, clustering, backup and replication – with some of the best products in the industry we've got it covered.
To discuss any of our services please call and speak to a member of our friendly team on 01403 29 29 30 or head over to our contact us page.