When we ask clients what matters most; things like IT security and great IT support are always top answers. Communication and staying online are also top priorities; without them business tends to grind to a halt.
The traditional boundaries between IT, cloud, and telecoms continue to blur. By partnering with a firm who has experience in all areas you can reduce complexity, save time, and save money. You also receive an integrated design, provisioning, installation, and support experience.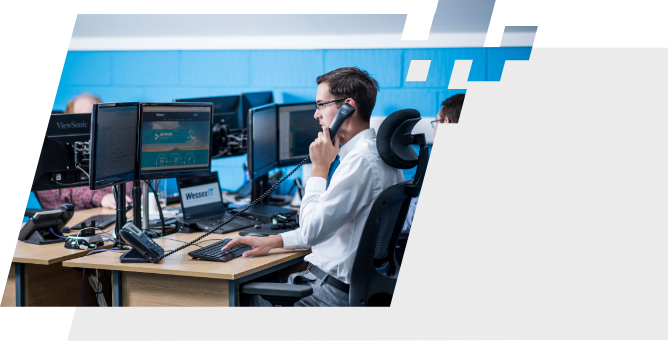 Built entirely to meet the needs of businesses our Cloud Voice (VoIP) telephone system is built from the ground up in the cloud.
It's an easy, flexible and cost-effective way to modernise your communication and enable flexible working practices. Take calls in the office, on the move or at home – it's up to you. With support for call centres as well as all the usual features you'd expect (like hunt groups and menu systems) Cloud Voice is the complete package.
There's a lot to think about when connecting your business to the internet – it's also one of the most important things to get right.
There are so many options to choose from and finding the right blend of performance, reliability, availability, and cost isn't always easy.
We have a diverse set of business-grade services available nationwide, all expertly provisioned, managed and monitored 24/7. If your service needs a phone line – we can provide that too.
Competitive voice and data tariffs, mobile broadband, the latest handsets and leading Mobile Device Management via Microsoft Endpoint Manager (formerly InTune).
We have extensive experience designing and implementing secure, high-performance wireless networks.
We can help with secure, branded guest WiFi; PCI compliance; chargeable or voucher access; marketing data capture and insights into who's using what plus much more.
To discuss any of our services please call and speak to a member of our friendly team on 01403 29 29 30 or head over to our contact us page.