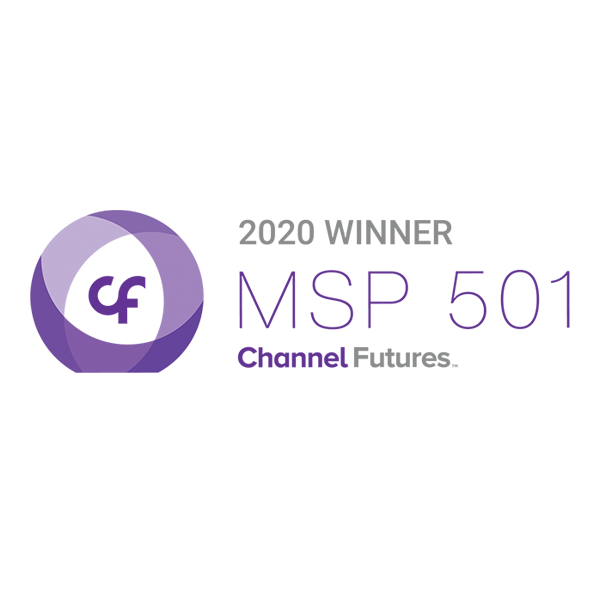 We're buzzing with good news in the Wessex IT team. We have earned a coveted spot in the world's TOP 501 Managed Services Providers (MSP) list. The annual global ranking is open to applicants from around the world, and we're proud to be placed 214th.
With the most competitive applicant list since the awards began 14 years ago, it's a huge accolade for Wessex IT to be in the top 501 yet again.
We are proud of our resilient team and of course our amazing customers who have stuck by us and trusted us with their continued business.
What does this all mean?
Well, we are now categorised as one of the most elite managed service providers on this planet – and we plan to keep it that way.
In a fast-evolving technological economy, and while the COVID pandemic took hold, our ability to anticipate and act on trends meant that we've managed to keep our business running and provide our great customers, like you, with ongoing support.
The barriers that have been placed in the way of working over recent months have been hurdled over at a rapid pace, and we've helped lots of businesses quickly adapt to working from home. All our customers know that we are 100% available for them, even when we couldn't meet in person.
Check out what some of our customers' have to say about us:
"With Wessex, it works. If it doesn't work then Wessex will fix it. We phone them up, they answer the phone and they explain what needs to be done and when it will be done. We have worked with Wessex for several years and they have never failed us. I can't recommend them highly enough."
Read more customer testimonials.
Welcome James – Our new Senior Engineer
James Clinton is the latest member of the Wessex IT team.
James became redundant during early lockdown so our Service Desk Manager, Dave, recomended we connect. Our team continues to expand so when opportunities like this arise, we want to act.
James was previously working in a corporate enviroment, but has now returned to the MSP world!
James arrived to our team ready to hit the ground running – he is highly skillful and tackles some of the more complex problems that arise on our Service Desk, which require investigation to resolve.
He has made a difference to some of our clients already and we are confident will continue to do so.
This is what James had to say about his first couple of months:
"Having worked for the past few years in a server team, it's definitely been a change of pace getting back into a finger-on-the-pulse role such as working on the Wessex IT Service Desk.
It's certainly a busy Service Desk but even though we've not met in person (yet), my new colleagues are more than willing to point me in the right direction if needed."
Here to help
Our team are friendly human beings – not geeks (well, sort of). We're also experts in meeting customers' needs
So if you have any queries, you are more than welcome to contact us and we hope you will appreciate our knowledgeable and down-to-earth approach.
You can request a call back with one of our team using our online enquiry form or simply call the office number – 01403 292930.
We hope that you find these updates of interest and informative. You can, of course, unsubscribe if you'd rather not receive them.
More next time. Meanwhile, if you need any help – with anything IT or security-related – just get in touch.
Best wishes,